Leisure & marine batteries
SOMERSET'S NO1 RETAILER FOR LEISURE AND MARINE BATTERIES
The Battery Centre is proud to be Bridgwater, Taunton, Minehead and Yeovil's number one supplier of camper batteries, motorhome batteries, caravan batteries, boat batteries and most other types of leisure and marine batteries. With over 45 years in the industry, we have helped thousands of customers throughout the Somerset area to get a quality battery at up to 50% cheaper than our local competitors without compromising on quality!
MOTORHOME BATTERIES
With so many devices using electricity within a motorhome, choosing a quality battery that can provide a long-lasting charge is crucial to both safety and comfort. Whether you are a private holiday maker or professional installer of Commercial and Industrial Batteries, we can help you to choose a battery that will ensure comfort for the entire duration of a trip. We have a huge range of motorhome batteries that are stock at highly discounted prices! Please call us now for a free quote on: 01278 422287
CARAVAN BATTERIES
Unlike with motorhomes, brand-new caravans often do not come with a battery. At The Battery Centre, we can help you understand the different types and brands of leisure batteries and provide a cost-effective solution that will turn your caravan from a vehicle into functioning accommodation, television, and anything else you need for your holiday.
CAMPERVAN BATTERIES
A campervan, often used as a cheaper alternative to a motorhome, leaves buyers with the choice of two camper batteries: a conventional flooded lead acid (FLA) battery or a glass mat (AGM) battery. You can rely on our expert staff to guide you on which will best suit your campervan, depending on how you intend to use it.
MARINE & BOAT BATTERIES
'Boat and marine' covers an expansive range of products, including batteries for bilge pumps, depth finders, fish locators, houseboats, recreational watercraft and trolling motors. Each requires differing levels of power, longevity, and durability; luckily, we stock all leading marine and boat brands and our staff are always at hand to provide advice on what you need to get the most from your seafaring vessel.
JET SKI BATTERIES
Unlike most other marine options, jet ski batteries are designed to be lightweight while also capable of withstanding the mechanical strain from jumps and waves. Talk to us about your make of jet ski and the conditions you use it in, and we'll be able to direct you to the perfect battery to give you all the power you need.
GOLF CART BATTERIES
In spite of their name, golf cart batteries are a surprisingly versatile tool which can also be used to power a caravan, camper van, or even a small home at a cost-efficient price. Our staff can guide you through which vehicles would best benefit from a golf cart battery and then supply you with a leading brand if you decide it's right for you.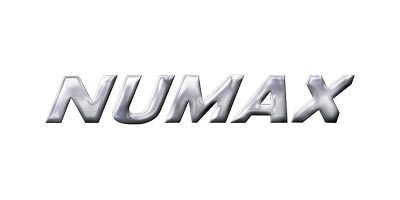 Unsure of the difference between camper van, motorhome, and caravan batteries?
Call the team today on
The Battery Centre Bridgwater
57 Wellington Road, Bridgwater, TA6 5EZ
Monday to Friday - 8.30am - 5.30pm
Saturday - 8.30am to 1pm
We supply batteries for other applications.